About
Ella Hartig
Ella is an award winning luxury wedding and event planner living in the south of England. With additional bases in Italy, Germany and the Caribbean, Ella is well placed for planning destination weddings worldwide.
Having started her hospitality career working in luxury hotels, most notably The Ritz London, Wedding Planner Ella Hartig has a strong eye for detail and a focus on exceptional service delivery. With almost a decade of events experience, Ella has developed professional relationships with luxury suppliers across the world.
The key message at Ella Hartig Events is to ensure that each wedding authentically represents each couple. Ella therefore likes to really get to know each couple and tie in unique elements from their love story to the design of their wedding day. Whether that be serving wines they've tasted on holiday together at a vineyard in Italy, or incorporating foods from their first date to the menu, there are lots of ways to design the day around each couple.
A wedding is a beautifully rare opportunity to gather everyone you love most in the world together to celebrate you as a couple, Ella wants to ensure you enjoy the whole process, from planning right through to the day itself.
Ella's clients usually share her appreciation for understated luxury, fine food & wine and a passion for travel and exploration. When not planning events you'll usually find Ella either enjoying good food with friends & family, on a long countryside walk with her husband or planning her next overseas adventure!
Philanthropy
&
Sustainability
Wedding Planner Ella Hartig is passionate about protecting the planet, she believes that each of us can make a difference by making a conscious effort to live more sustainably.
Ella Hartig is a completely carbon neutral company.  Where possible, we try to work with ethical and sustainable suppliers, all without compromising on quality.
We support carbon reducing projects worldwide such as reforestation in the Amazon, wind power projects in Honduras & Thailand and peatland restoration & conservation in Indonesia.
Passionate about giving back Ella Hartig donates a percentage of profits to charity every year. Recent donations have included Bowel Cancer UK, Age UK and local community projects in Hampshire. Ella is also a supporter of Vow for Girls, supporting their mission to end child marriage.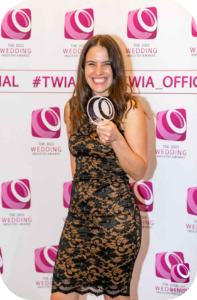 In 2023 Ella was awarded 
BEST WEDDING PLANNER IN THE SOUTH CENTRAL REGION
at The Wedding Industry Awards.

6

Fun

Facts

About Wedding Planner Ella Hartig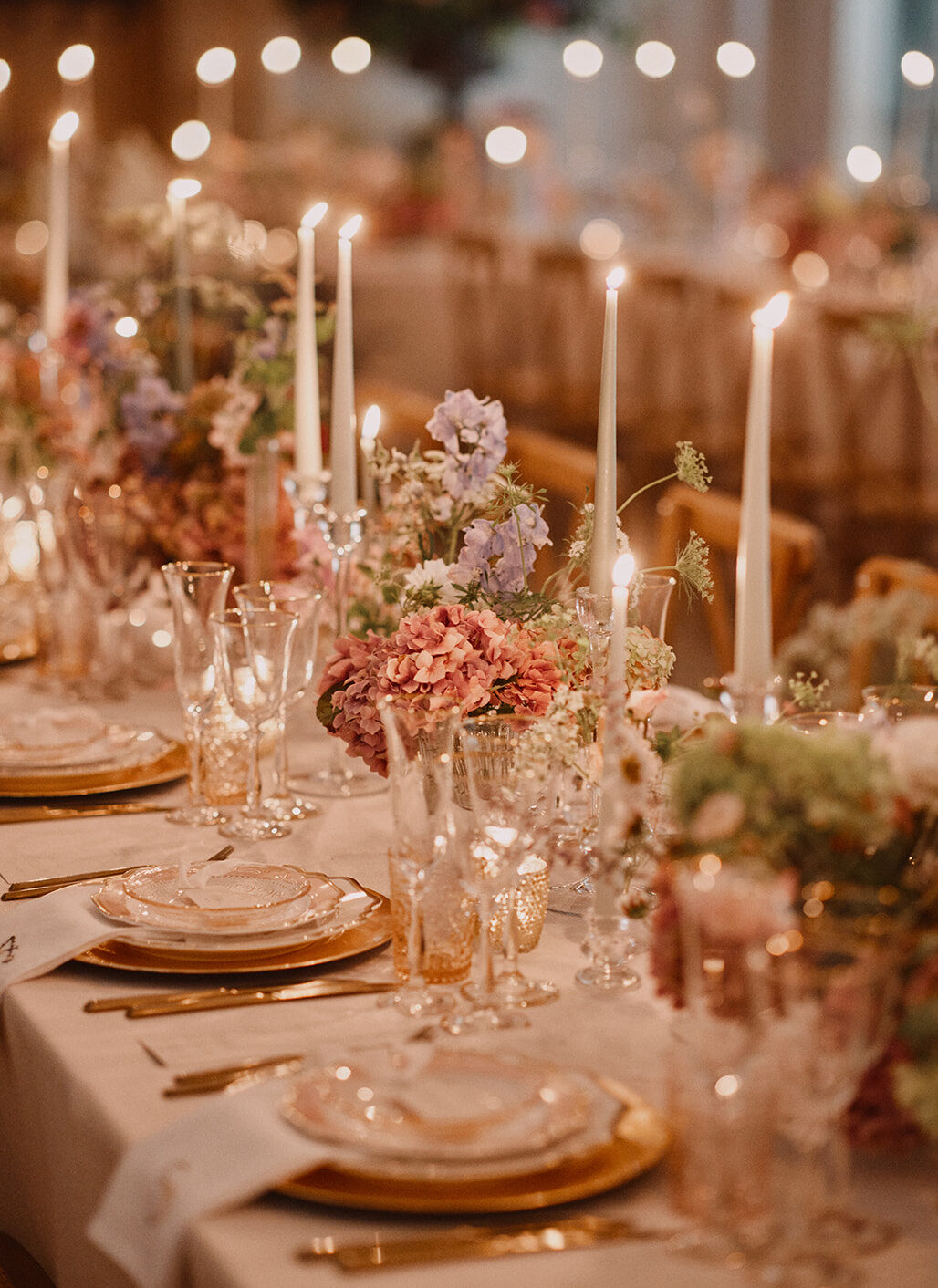 Cosy Candlelight Is My Vibe
In my opinion, you can never have too many candles! Whether that be to style your wedding table, or to just relax with at home, I love the cosy warming vibe they provide. If they are also scented then even better! Lily of the valley, seychelles or jasmine are some of my personal favourite scents.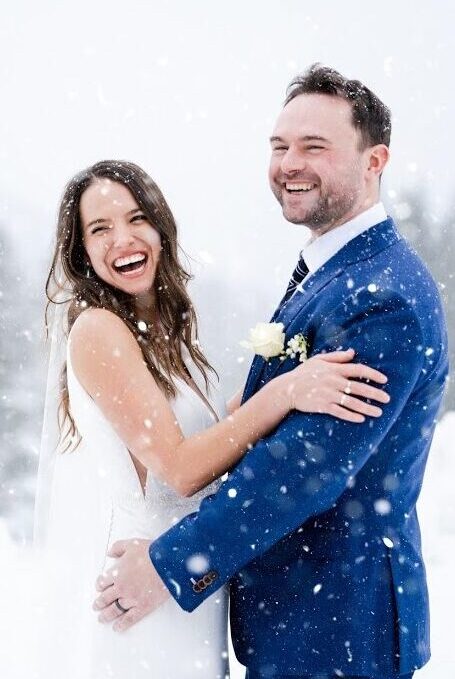 The Mountains Are My Happy Place
My husband and I love skiing, there is nothing quite like the feeling of it and nothing beats an alfresco lunch in the snow on a blue sky ski day! We love the mountains so much that we even chose to get married there with 50 of our closest friends and family in 2020!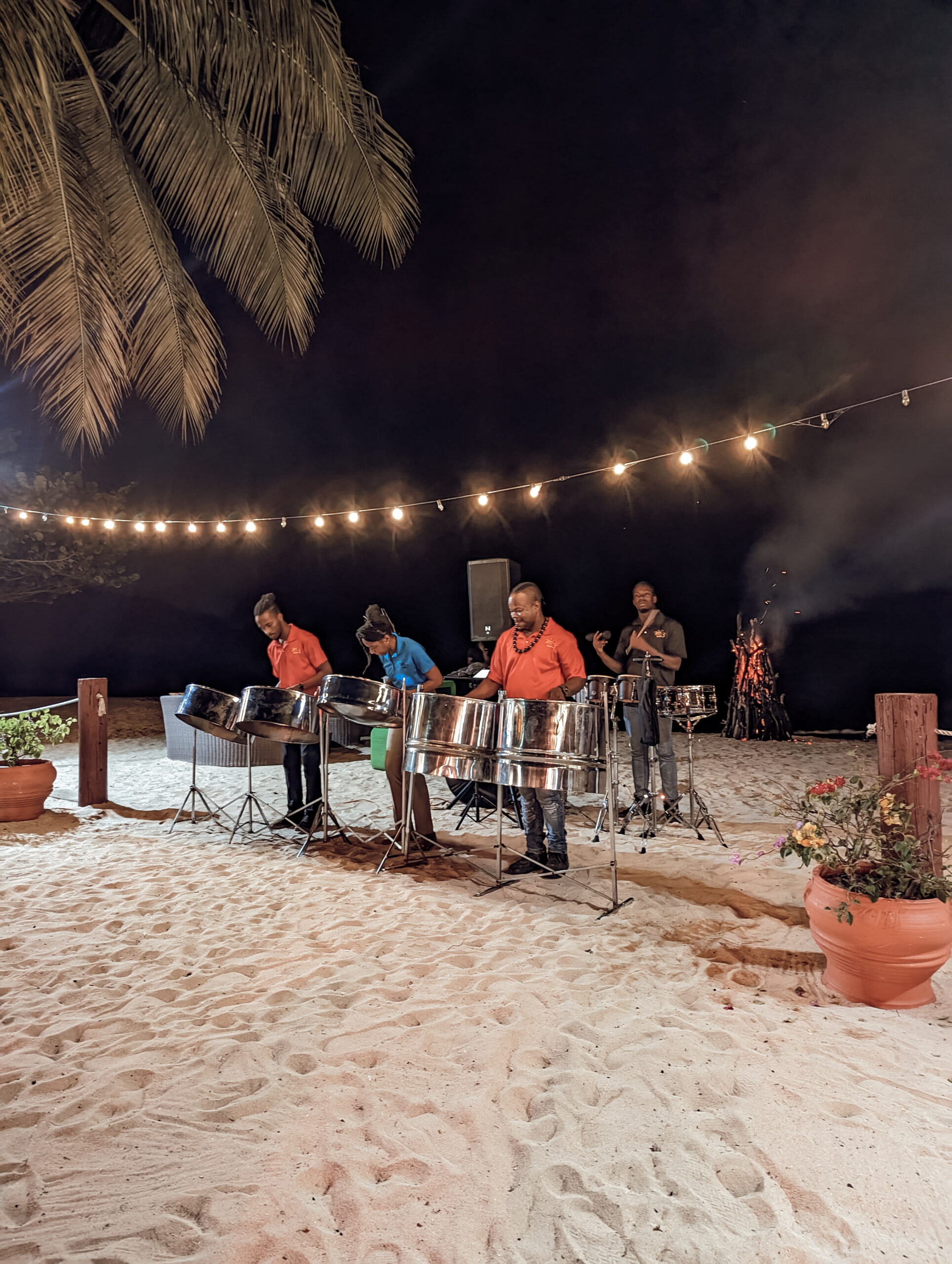 Steel Drums Are My Jam
Every song sounds good on the steel drums, it's just a sound that makes me instantly chilled and happy. I've been fortunate to spend a lot of time in the Caribbean, even living there a couple of years so this music instantly transports me to happy times with the sand between my toes and a pinacolada in hand!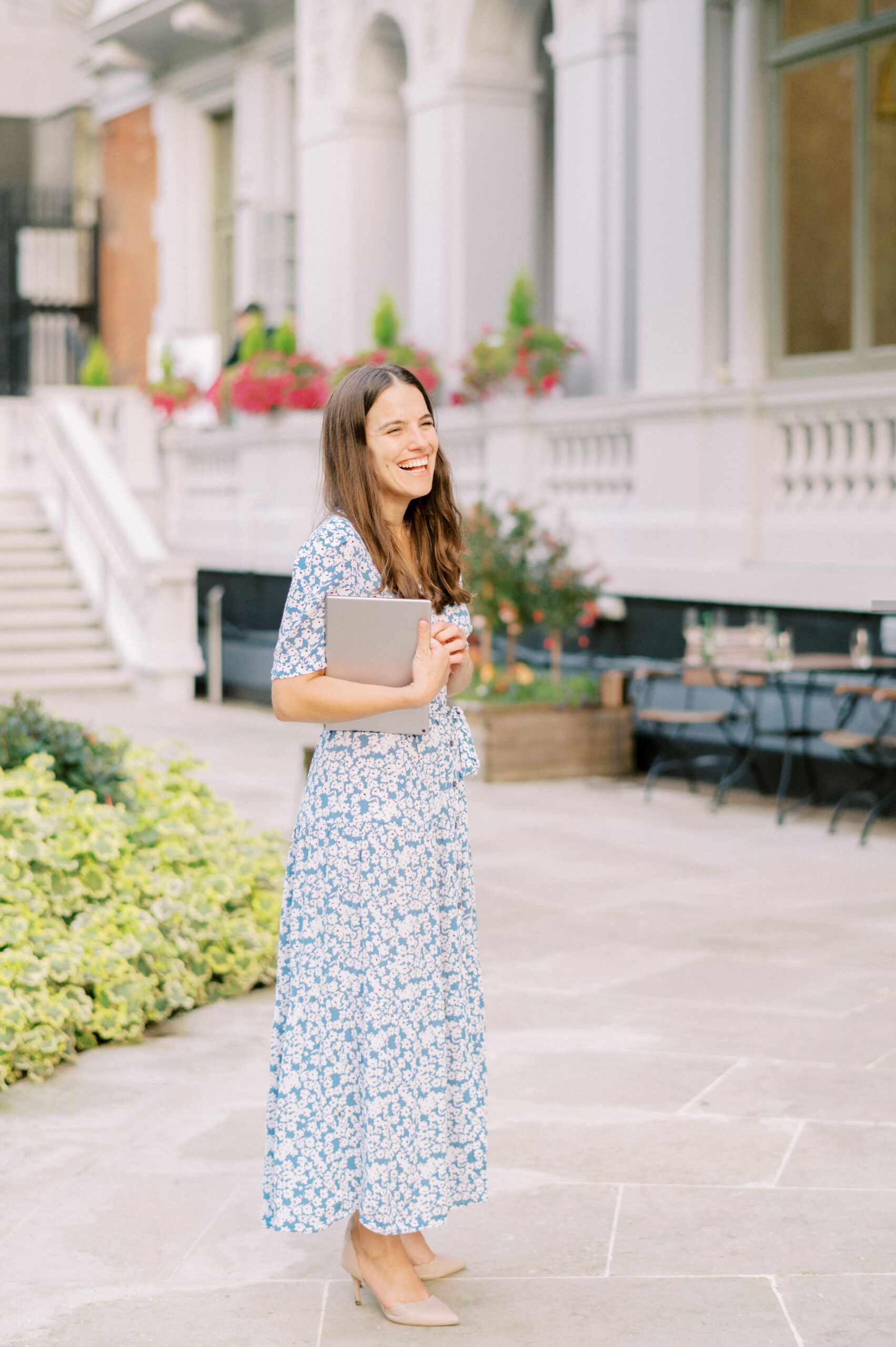 Exploring New Venues Is My Fav
I aboslutely love exploring new venues and thinking of unique spaces to use for clients events. My favourite part of the planning journey is the venue search, it sets the scene for the whole event so finding the perfect spot is key!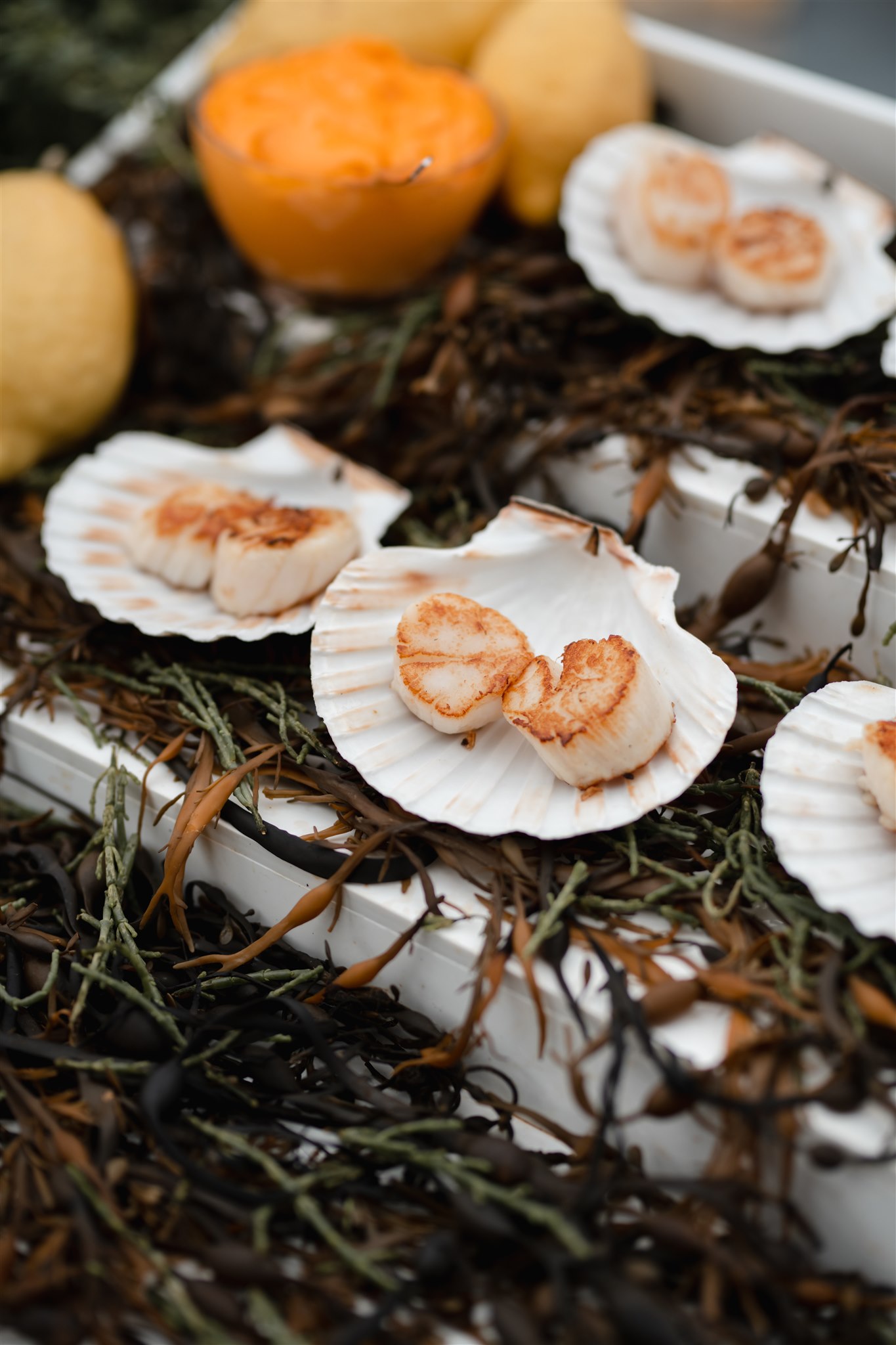 I'm A Big Foodie
I love to eat out but equally I love to cook too. I am flexitarian and try to avoid too much meat or fish for sustainability reasons. I love all cuisines from Thai to Korean, to Columbian to Austrian. My favourite food is Italian. I'd happily welcome the challenge to eat it daily!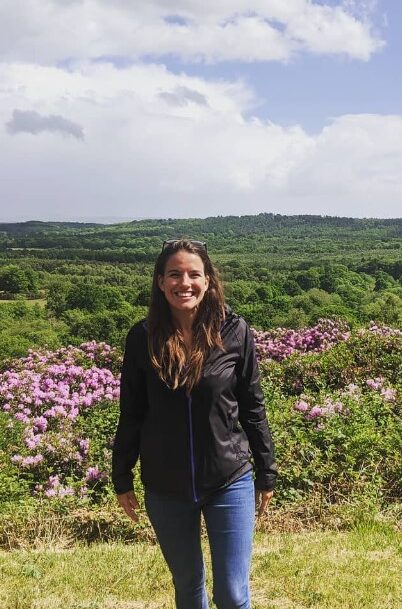 Outside Life Make Me Happy
In my free time you'll either find me outside exploring a new walk, or recovering from said adventure by bingewatching the latest Netflix hit on the sofa! I love to spend my Sundays exploring new walking routes in the countryside.

Testimonials
About Ella
Words cannot do justice to how amazingly talented, kind, and inspiring Ella is. She is the consummate professional and the best wedding planner a bride could ever wish for. She made the wedding of my dreams (and my mum's) come true after two years of planning and twice rescheduling due to Covid. Ella creates magic! She understood my vision perfectly and executed it even better than I had imagined. Her impeccable taste, organization skills, and attention to detail are truly impressive. She kept me on track and followed up on every task to ensure that I had the perfect wedding. Even when I was disorganized and late in completing wedding tasks, she made sure we got everything done. She anticipated every possible issue and resolved them before they became a problem. Moreover, she did everything with true grace, kindness, and warmth from our first phone call through countless zoom meetings and on the wedding day itself. Thank you very much, Ella. I wouldn't be married today if it were not for you! If you ever have the opportunity to work with Ella Hartig, you are very lucky indeed.
Ella couldn't be better as a wedding planner. The wedding Ella organised with us was better than anything we could have ever dreamed of; her unfaltering attention to detail, the vast amount of industry knowledge and contacts she has and her unrelenting desire to make it OUR wedding, so as personal and true to us as was possible, all made it the best wedding we could have hoped for. And what's more, we loved the process of working with her every step of the way. Ella is exceptionally well organised, she listens to exactly what it is you want to achieve, and she does it all with a smile and a laugh. On the day, our guests were blown away by the level of detail that had gone into the event, and yet how relaxed all the staff were in it's execution. Led and controlled by Ella, she worked seamlessly in the background to make it all go smoothly. All this allowed us to relax and enjoy the day, which notably went without fault. I could not recommend Ella enough to anyone considering her: having her help with our wedding was the single best decision we made. Everything from that point on was simple and strait forward. There is nothing Ella can't do, she takes the time to understand you as a couple and she lets you have the most amount of fun with it along the way. Ella: we couldn't say thank you enough. You're exceptional. (P.s. We're looking forward to organising the anniversary party with you already.)
Ella was a dream to work with. She really understood what we wanted, probably better than we did. The day Ella created was perfect and so unique to us!! I cannot recommend her highly enough!

Features,
Listing
&
Awards